by Kathy Barrett
Apr 21, 2020
September….the season of change
September….the season of change
September….the season of change!
So many changes take place this month
Birdie's Nest can help you with a smooth transition!
School is in session
Days are shorter
Weather is cooler
Schedules are busy
Trees are colourful
Harvest is on
The New Journey may not be easy for some students.  This yogi to behold serves as a visual meditation for anyone who is suffering. Called weeping yogis, they are hand carved as part of an ancient Hindu tradition in Bali. The Balinese, who are known for their joyful and gentle spirit, believe that sharing their sorrows lessens the load and sharing their joys makes them grow. So they share feelings of sadness with these little yogis and share their joys with each other. Holding his head in his hands, the yogi seems to be saying, "If it's too much for you, please share it with me. It's why I'm here. It is what I do."  
ON SALE NOW 50% OFF
Remind them how much they mean to you near or far.  Cheerful and uplifting messages and signs for your student.
| | |
| --- | --- |
| Gifts for your student….. | |
Give them health with a Himalayan salt lamp. They will clean and purify the air, improve mental alertness, reduce electromagnetic pollution, improve mood and concentration, eliminate allergens and induce a feeling of peace and tranquility.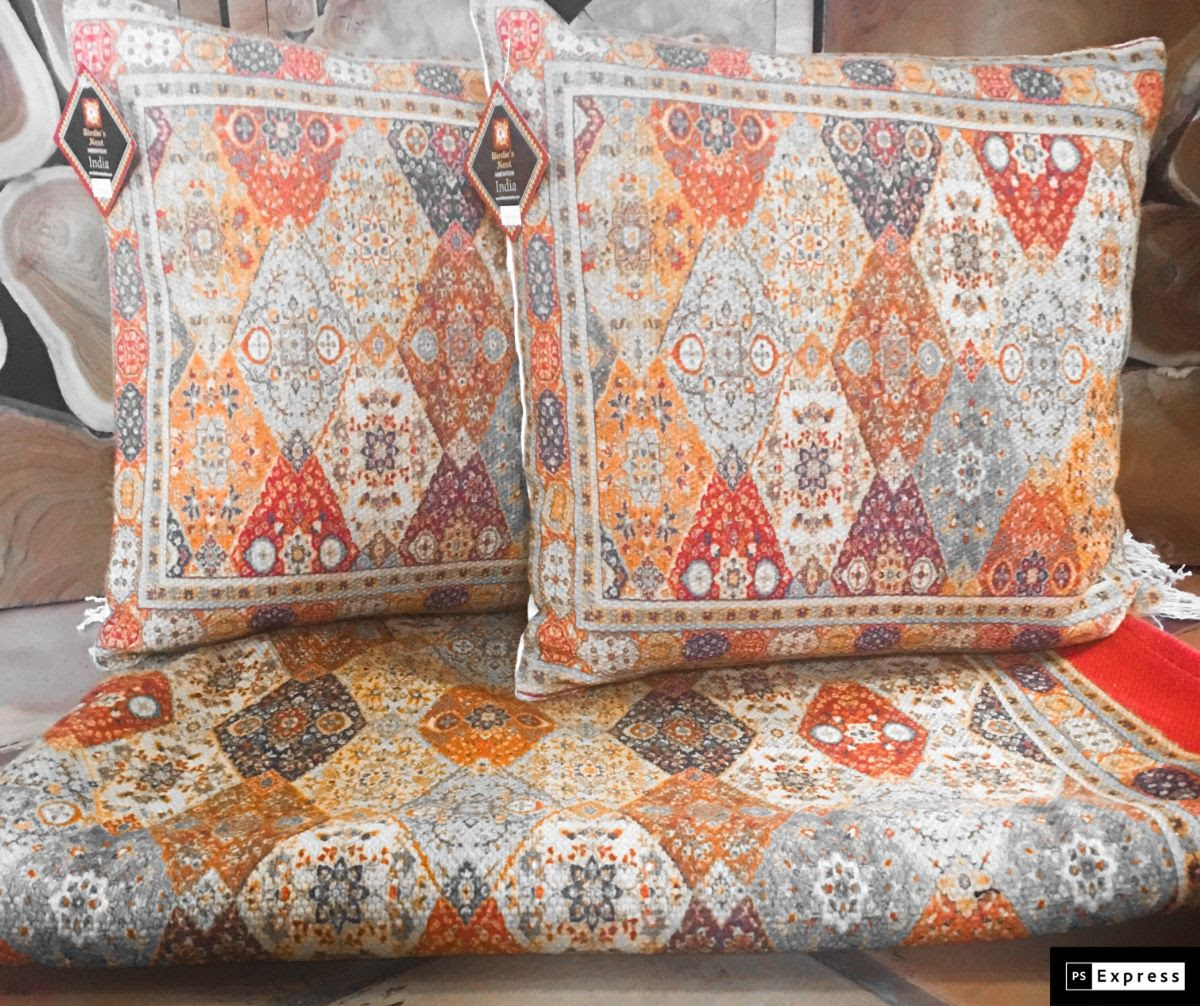 Give them the gift of comfort with gorgeous throw pillows along with matching mats.  Their home away from home should be a cozy space. Beautiful colours and patterns available.
A glowing candle will give any room an inviting fragrance and warm and cozy feel. Country Home's "Grandma's Kitchen" is a perfect scent and colour for the season. We have a selection of various aromas and colours to entice your senses. 

 

 
Our very popular humidifiers are available in a wide range of styles and colours.  We offer so many oil blend fragrances that you can add to the water..  Create a welcoming, scented atmosphere.  All have USB cables and are  easy to to use.  
Brighten up those dark nights with a beautiful lamp from Bali. We have many different shapes, sizes and colours throughout the store.

 

SELECTED STYLES ARE NOW
50% OFF
A fashionable pull over cape to take the chill off those cooler nights. We have many styles to choose from.
Pretty, soft and cozy tops and scarves.
Stay warm beside a clay Chiminea from Mexico. Perfect for extending your time to enjoy the outdoor on these chilly nights. 
Keep warm and be stylish all at the same time with our "pony tail/messy bun" hats.
That's why we are open seven days a week to make it as convenient as possible during your busy schedules. 
Our hours are 10:00 -6 Monday-Saturday
and Sunday 11-5.
We are a one stop shop for any gift your gift giving needs. We have gift certificates in any amount you desire. We can gift bag your goodies up pretty for you and we even have greeting cards so you can go straight to the party. Gift certificates are available for purchase online from our website.
Embrace the stunning fall hues & bring them indoors!
We have a wide selection of amazing artwork. This beautiful piece is from Indonesia!
Everyone loves our teak wood collection from Indonesia. This unique bench will really "bring the outdoors in". Many live edge pieces available to create a one of a kind space.  Let your imagination be your guide!!
Incredible ottomans from India. Vibrant colours and gorgeous materials create a one of a kind functional statement piece in your home. 
Decorative, richly coloured, handblown glass balls from Mexico make a unique accent in any room or use a grouping as a centerpiece. We have many different colours and sizes available. Just in time for the new season orange is on sale for50% off.
 
Decorate for the season with a clay garden pot from Mexico. Place it at your entrance and fill it with some of your garden centre favourites like ornamental kale, potted mums, or some tall grasses. Add your own flair around your display with some gourds and pumpkins and your front door will say welcome to fall. 
Sweet little hand painted chimineas from Mexico! Beautiful colours to choose from.  These look adorable with a glowing candle nestled inside.  Place on your harvest table to complete your seasonal look.
Set your harvest table up beautifully with these unique tapestries from India. We offer many patterns and colours.  Many collections to choose from including matching cushions, tapestries, tab top curtains and so much more all from India!  A very affordable option to turn a blah room to fabulous!!
Make Birdie's Nest one of
your destinations this season to
"Embrace the changes!"